Panic Room - Resident Evil - Paranormal
Hello my invisible other...buckle up mind traveller it's going to be a bumpy ride...since our last encounter I'm far a field from my present reality...heading back to my roots...a road trip landed myself where I am now...inside a memory of a subconscious dream...Panic Room - Resident Evil - Paranormal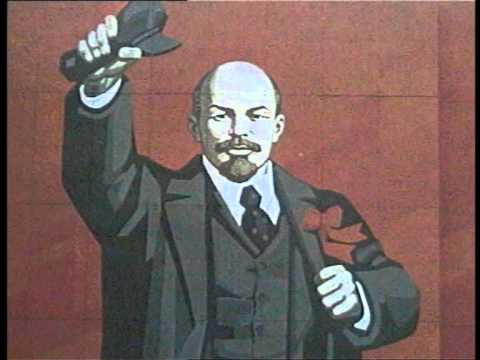 A sought after salvation in a world of panic stricken mayhem...a dream world I no longer belong was mine for the taking...a feeling that spilt my guts all over the floor...just the thought of fear would make my stomach churn...tying my intestines in knots...a whirl wind of emotions whipped up an internal frenzy...if I didn't hold my breath it would be deafening
a trapped rabbit in a cage resembled my soul trying to smash its way through my rib cage...thuds would pound inside my ear drums...muting the outside world...an overdose of adrenalin is administered into my bloodstream...reaching my brain stem between darkness and light...
panic room...panic room...panic room...panic room...panic room
exhaling until the threat of a black out disperses...keeping my mind focused on remaining conscious no matter what happens from here on in...fighting against floating out of this world into an abyss and falling into the darkness head over heels into someone else dream...
the deeper I fell under the spell of sleep...the notion love is blind seemed plausible in a world where lovers and dreamers covered up their true identities...the further away the prospect of that loving feeling became...
the more and more I realised I was living in a fantasy world...not of my own making my dear...not at first my invisible other...I was present in the concocted worlds of another...dreams already established...existing in their own f***ed up illusion of reality
I was born fearless into a world that shook hands with the devil...long before I came into the picture...an invisible touch that froze the very core of my being...fear kept the majority of human beings subservient inside their own little worlds...
clinging onto an open prison as far as the eye can see...looking into the panic room was unheard of...a taboo kept in the dark from the prying eyes of the innocent...
who isn't afraid of the pitch black my invisible other...adult and child alike...what about being alone inside your own mind...would you go mad or embrace the insanity...go beyond the confinements of what's considered a reality
fear loses sight of sanity when devastation strikes...thinking becomes out of the question as far as mind control goes...hence the makeshift survival kit of make believe...
panic room...panic room...panic room...panic room...panic room
the days are long gone when a hot blooded race walked the earth...hell bent on keeping the one thing in this world that resembled a slice of heaven...Peace of mind my dear...
a loving heart and a tender soul are all but extinct in today's day and age...a world full of bright ideals and bad ideas have distorted the minds of mankind...living the dream of a dreamer...according to somebody else's imagination...
believing in an opinion that reflects your own point of view enough to follow blindly what you don't need to know...can one truth wipe out ninety nine lies...the blind spots where you don't see eye to I is usually overlooked...broadening your horizons to think a long those lines...
panic not you're perfectly safe the devil would have you believe...if the lid stays on the tin you will have nothing to fear...life will pass you by like a blink of an eye...the devil promises no interference from the dark forces...guilty pleasures a plenty
so long as the man made rules in place remain unrestricted where your freedom to sin is concerned...corroded guidelines that infect the soul with one black spot at a time...covering up any signs of goodness remaining...until eventually a full blown eclipse chases away any rays of light
the idea of giving into fear...terrified my soul so much so the thought of losing control of my senses drove my heart to fight against all forms of evil including my own...take the devil by the horns so to speak...the only way I could show my shadow the devil is a weakling was to strengthen my own flaws...there are no victims only survivors...
panic room...panic room...panic room...panic room...panic room
every time my heart managed to conquer a fear at any one given time...my soul grew in rebellion against the mare's nest...the illusionary dream world of the devil started to crack and splinter...looking the devil in the eye became my shadows plight...
the one thing my soul and shadow had in common from a young age...we both repelled against evil...in our own round about way but for the same reason...my hearts endurance was love struck...
my soul suffered the full force effect of being human...pain was not the reality I wanted to inflict on another soul...truth was painful enough...evil on the other hand could be a pleasure dome as far as the ego can spy...a sadist in the making if the devil had his wicked way...I spy with my private eye something beginning with...U
My dark half observed the monsters that changed from a heart felt human being into what could potentially be cold blooded killers...the windows of my soul saw all I needed to know about the Mr Hyde's of the dark world...an appearance that exposed the ego's true identity...
my heart would jump a nano second after my soul's recognition of evil...alerting my senses to the change of atmosphere that had taken place...my mind would take flight before my brain had the ability to fly...
my shadow was over eager to flee the scene...of course this bothered me my imaginary friend...what was my shadow so afraid of...
when you learn to live with the duel personalities of another human being you can somewhat relax in their company...bear witness to their good and bad characters without making a cardinal judgement...
a human being is riddled with all sorts of complexities...not forgetting the beast within oneself...capable of all kinds of atrocities...every ego needs the confidence to stand up and be a man...otherwise the devil will castrate your self esteem
panic room...panic room...panic room...panic room...panic room
my back bone was growing stronger by the minute...many a time I felt as a child like an adult incognito...the intelligence of a seven year old girl backed with my hearts instilled wisdom...instinct...an ageless appetite for life...
the prospect of death in my eyes was out of my control...making my reality one that had nothing to lose...why not was never questioned...when you're making memories the mind is left with little else to think about...very little...much ado about nothing...
If I had asked my heart at any one given time...did I feel loved...the answer would of been...never you mind...enraging the devil no end...my souls loyalties were divided from day one...
I believe you need to see the two halves of an individual to know who you are really dealing with personally...without knowing the soul's dark half you haven't been introduced formerly...
hidden under a cloak of denial the evil presence can go unnoticed...tasting the atmosphere for pheromones...watching...listening...understanding more than you care to admit about the unseen world...
the stranger remains unseen by the befriended...self absorbent souls find little time to spend worrying about another souls state of affairs...what mood you're in can lift up your spirits sky high or drag your soul down to the lowest pits of hell...
The dark halves I spent most of my childhood with became predictable...life was to be as expected...nothing surprised my imagination...so called normality was a drag on my integrity...the daily ritual of behaving a certain way took its toll...
I used to listen very carefully in the dead of silence to see if I could hear a death watch beetle ticking between the dimensions of the walls that held me captive...for some reason my soul would hyperventilate just in case I could...
the sound of my own heart beat replaced the ticking of time with a different tune...when you understand why you're afraid you need time to think...make plans...
My dilemma came about when I realised no human being alive could save my life...keep my vulnerabilities safe...protect my soul from coming under attack when I was out for the count...
who was going to enter into my dreams and rescue my soul from witnessing what would've been the death of my shadow...I didn't want to be different but at the same time I couldn't help being who I was...
more so nowadays my invisible other...I'm glad I've managed to hold onto to my instincts...otherwise I would still be living in shit street...the place where people dread to think...
the world of I would rather not know or indeed know not...if you don't give a shit your abode would be at least sewage free surrounded by a picket fence no doubt...so long as ignorance is bliss...the unknown stays unseen...unheard of...in existence but in the mind of I don't think so...reality stays hidden...
locked in a safety deposit box...filed at the back of the mind...dark secrets are held ransom by a guilty conscience whispering...don't make a sound...SSSSSHHHHHHHHHHHHH hush up if you know what's good for you...
thinking you're in heaven while you're mimicking hell...filing the new fear to be exploited under your worst nightmare come true...when you least expect it remains to be seen...somewhere down the line in the near future my invisible other
panic room...panic room...panic room...panic room...panic room
once under lock and key the whispers of the devil fall silent on deaf ears...you can begin to relax...the bad feeling doesn't exist for the time being...void of thinking about anything that might trigger a guilt trip back to the naughty room as a reminder of who you really are...
how long does it take to snap out of reality and sink back into being a manic depressive self oppressor...a blink of an eye...a split second...the longer you stay awake the horror of it all gives you a fright...amnesia only happens if you believe it was only a bad dream...
it's too easy to forget about the haunting until the next time you've been spooked...fear is the devils biggest weapon held against the minds of men...a coward would choose any old excuse as to why the devil should have the upper hand...
Courage comes from a heart ready to stand alone...will power is not the strong point of an air head...egos are too easily lead into temptation...pull the trigger if you must comes from a heart that challenges injustice...calling the devil's bluff placing your own ego in the firing line
the soul must now make the ultimate choice...bow down to the scum of the earth and comply with the devils commandments...or do the honours...rule your own world
look out for number one...that's what I set out to do...how exactly was I going to put a stop to a near death experience every time I closed my eyes proved tricky...I was seven...eight going on nine nearer the end
Up until now I can safely say...my biggest fear was three...being chased...the unknown...and the feeling of never actually being alone...the neighbourhood I spent my infant years had become a distant reality that remained only in existence in the memories I took with me when my family and I upped sticks and moved house...
a new territory...unfamiliar faces...a rugged terrain of thick mountains of clay...half built roads and brand new houses...the cul-de-sac was far from completion but this didn't deter the tenants who occupied their homes the moment it was erected...
panic room...panic room...panic room...panic room...panic room
taking up residence in a muddy cesspool was a small inconvenience...one that would be rectified once the builders returned to work...waiting for the rain to stop in England on the verge of winter...many have lost hope...a miracle would be needed if incy wincy spider was to climb the spout again
my new abode was a corner terrace...a row of five identical houses wedged in between two ends...a tall wired fence was in place to act as a boarder line between the plot of land beyond our freshly laid turf...
the reality was my invisible other...our property was not part of the grave yard just yet...between us and the closest grave stone was about three hundred metres away...what looked like a lush green field was soon to become a dead zone between this world and the next...
how long it would take for a tomb stone and a dead body to become my neighbour I knew not...the house was spacious all the same...life goes on my dear...settling into my new world was a minor adjustment that didn't feel quite right...
becoming part of the new community I found myself in...was not exactly up my street...Sturdy Avenue was gone for good...Mountbatten Way was now my new battle ground...the change taking place was further a field than a new address my imaginary friend
the rain had stopped...the housing estate was tarmacked finishing off the roads that surrounded the brick cloned homes...the unsettled feeling remained all the same...bed times were becoming a gravitational pull on my soul...
the sound of gravel entered my silence disturbing my peaceful ritual of drifting off peacefully...sleep was a restful retreat...an escape from the drudgery of my mundane existence...
Tonight everything changed...I could hear what sounded like a shovel cutting through soil and shingle...digging into the ground and filing a bucket the size of a sand dune...or so it seemed my dear...over and over...then it would just stop...leaving behind an echo that shuddered to think...
no matter what time I went to bed...as soon as the light went out...the grave digging began...I had my suspicions so in conversation I politely asked a guardian of mine if I was going out of my mind...
the reply to my confession about hearing noises that go bump in the night...not exactly you're not alone...I wasn't the only one who heard the shovelling...my guardian seemed pleased I'd overheard what she believed to be paranormal activity...
I refused to believe in ghostly happenings completely...the thought of a dead relative watching over my soul was no joke...no thank you...being alone was just fine...rest assured I turned the mountain into a mole hill...putting the coincident down to the obvious...it must of been grave robbers...
what else could it of been...satisfied with my own imaginations take on the disturbing reality...I ignored the ghastly night diggings...focusing on a different kind of haunting
panic room...panic room...panic room...panic room...panic room
I had more important matters on my mind...the devil and I were about to meet each other on a personal playing field...cloud nine...a world where dreams are made of and mind games are all the rage...
Pulling the quilt over my curled up body...too afraid to lay my legs out straight...why indeed my dear...because my feet were yet to become acclimatized with the chill at the bottom of the bed...my knees were huddled close to my chest...
the darkness was so dense it seemed hard to breathe...tucking the cover over and under I made a breathing hole with my two fingers...just big enough to house my nostrils...drifting off to sleep became a fight for survival here on in
before I entered into the dream realm...I was brought back to life with what seemed like a bolt of electricity...
jerking my mortal shell into the air...before the light dispersed I could see the door of a cage slam shut...the tail end of a white rabbit was the last thing seen through the steel wired trap...
my soul felt like it had been brought back from the dead in the nick of time...a quick escape so it seemed...secure in the reality I'm back on planet earth and still alive...my hearts relief brought calm...keeping the panic attack safe and sound...
panic room...panic room...panic room...panic room...panic room
one less fear to be held against my shadow so to speak...I didn't want the devil to infiltrate my senses and pillage my inner secrets...taste my wares...penetrate my heart when its dead to the world...
out like a light made deep sleep my vulnerability...unconscious without an alarm system to wake me up at will...directing my dreams towards re-enacting my darkest fears I myself was yet to discover...a glimpse into the world of shadows shortly followed..
the dark side of life wonders after hours...a subconscious reality where subliminal parallels meet one another...my dreams of deja vu continued to haunt my slumber...waking up from my nightmare proved more and more terrifying as the weeks went on...
paralysed unable to move a muscle...I can hear a voice that sounded a lot like my own...wake up its not a dream it's for real...wake up got louder until the name Tash was mentioned...distracting my attention away from what felt like the kiss of death sucking my lungs dry like a thirsty dementor...
drowning like a fish out of water I managed to force my eyes open in the darkness...the grip on my chest muscles remained stricken...even so I forced myself forward...I was able to get up and out of bed...
frantic and in desperate need for air I made for the landing at the top of the stairs...seeking assistance was a last resort until this emergency arose...hung from the gallows is the best way to describe the sensation squeezing my air ways...
Our baby sitter at that time...screamed blue murder from the shock of not knowing what to do...the pressure felt like a head rush about to blow my mind...a surge through the roof came with release...gasping for air would have to wait...losing my breath once more as I cried hysterically
before my lips turned blue permanently I desperately needed to become as one with my shadow...little did I know my invisible other at the time I was none the wiser...and yet I spent hours replaying the nightmare over and over in my day dreams trying to figure out a way to enter the dream realm for real...to be continued
panic room...panic room...panic room...panic room...panic room
Related articles