Memory Lane - Tasting The Rainbow - Judea
Hello my invisible other...long time no see my dear...I've been living life so close to the present...yesterday for a short moment became a non existence that disappeared before my very eyes...everyday these past few months I've sipped my existence like an elixir...living for today... Memory Lane - Tasting The Rainbow - Judea
Without a minute to myself...I've had to limit the time I usually spend thinking out loud...keeping all my thoughts on hold...when someone spoke I listened...reading body language without expressing my own feelings...
my hearts been recording conversations...reactions...feelings...what's going on in the world...for a later date...now the future has arrived...here I am...I have climbed inside my own mind to unwind...taking great comfort in my own pleasure zone...ahhhh its been too long
surfing brain waves upon waves looking to visually tune into all I've seen and heard...reversing my brains information of yesterday been and gone...delving into the non existence of what was...
memory lane...memory lane...memory lane...memory lane...
I believe in letting sleeping dogs lie...I don't want to disturb my presence with the ghosts of the past...I want to rid my future from the devil altogether...putting to bed all that was said and done so I can move on...
so much takes place in one's life time it's hard to keep on track...remembering where you came from...keeping in my mind where you are...thinking about where you're headed...so many directions...possibilities and probable outcomes to look forward to...
basing today, no more than yesterday in a few hours time...two to be exact...at midnight today...it will be today all over again...the passover of what was tomorrow brings today up to date...tomorrow now today is soon to become yesterday...making today the only existence worth living...
tomorrow never dies...it lives on in yesterday...the day your fate passed you by...although my fate to come in this world is yet to be lived...the fate I've already lived is left behind as a reminder of the life I'm now living...
replaying every memory that was worth while saving...to understand the wisdom behind the reason...making sense of myself...so I can steer my own destiny...
in the direction of my choosing...avoiding misguidance like double yellow lines...I don't know what your future plans are my dear...if I was to ask myself about my own dreams...
memory lane...memory lane...memory lane...memory lane...
I would most certainly say...I am not of this world...I never seem to have enough sleep...although I must admit...if I didn't choose to stay awake most of the night...I probably would my invisible other...
this life is passing by like a juggernaut flying down the highway...I have no time for day dreaming nowadays my dearest...I take every waking moment extremely seriously...it's a must to remember my dear...in some ways nowhere near enough...
there's always so much room for improvement...after all we're all sinners...I live not for this temporary life and yet once more here I am...taking notice of my own existence...taking a look at what was my fate...making the present my apparent fate...happening now as we speak...
an example not to be taken lightly...otherwise the past will go on living in today's world under the false pretense tomorrows only a day away...unless of course you believe yesterday's trouble seemed so far away...
you can't pack up your troubles with the hope they will be buried and forgotten...you have to unwrap them in the present...to fully appreciate the gift of life one presence at a time...If you take your stay on planet earth for granted...you might escape regret in this life...
memory lane...memory lane...memory lane...memory lane...
time is the only thing flying my imaginary friend...running out for you and I...are we waiting for the devil to cover us all in fairy dust...or are we suppose to grow wings...perhaps the problem these days...no one can distinguish between truth and falsehood
before you know it...life passes by like a blink of an eye...the souls existence on this planet is only for a short while...the last words on the lips of a soul who became deluded by the devil and the illusion of this world...will be one of regret...wishing to have their time all over again...
start anew...a blank page...a mind like that of a new born...open and receptive...storing information about a world you happen now to be existing in...
most things once learnt never forgotten...the souls past life is omitted from this world if the soul fails to abide by its promise...remaining at all times connected to the Divine...keeping the heart and soul purified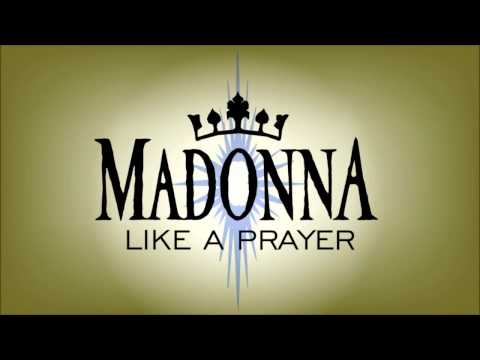 breaking away from what we can't be taught...thinking we know it all...burning bridges until there's no way back...it's the opposite in fact...a heart that shares misguidance with the devil...will do one of two things...act according to ignorance or commit an act of deliberate treason...
if the heart is fully aware of its own failings...knowing the consequence of its actions before its committed...a broken promise becomes history in the mind of a lost soul
a deliberate wrong is first felt in the heart before you can think of a cover up...
of course my invisible other...if the soul is still alive and not dead already...tell a lie...the heart free falls into a black hole...strangling the soul into signs of life...
the reaction time of the soul taking heed will depend upon the hearts will to go on living in this world...
Over the last couple of months I have been undergoing a grand test...every single living cell in my being was set a challenge to top all I've been taught...the game I underwent is now over...
memory lane...memory lane...memory lane...memory lane...
I believe I slew three dragons with one intention...My aim was to play according to the rules of my Maker...Trust me my invisible other...the devil crawled back inside his coffin...just before it was nailed shut...The name of the game...Emotional Black mail...end of
Four years ago was the beginning of my hearts trial of all trials...before this journey paved my way to where I am today...my heart was in the process of eradication...freeing my soul from culture...tradition and from the company of the devils in my life...
loving my enemy was about to become a thing of the past...any attachments my heart had accumulated over a life time were about to be severed...I had no more love for Judas in my heart of hearts...I'd witnessed my own betrayal one too many times...one heart remained...the last tie that had a hold of my heart was still linked to the devil
memory lane...memory lane...memory lane...memory lane...
my love lost the will to live on in the memories I once held dear...as soon as my heart and soul witnessed and felt their treason...the only memory I deliberately made was this one...knowing the pain I was feeling and why...The memories we make as a child will remain forgotten until thought about...
if a child could remember a memory the moment it was being made...would the child have the correct understanding as to why the memory remained...
looking back at the same memory in adulthood has the memory changed or stayed the same...for the memory to remain a reality...would it need to stay identical throughout a lifetime without changing your outlook...
whatever you imagined life to be like when the memory was being made inside your head...the heart on the other hand stored the reality of what it was truly feeling...if at the time of making the memory the heart and brain cannot relate to one another intellectually ...wires are crossed when the memory once more returns
the memory will become a mixed message...these emotions will remain in the heart until you eradicate the hurt...reconnecting the memory to the correct pain felt at the time the memory was made...aligns the balance...understanding brings peace...the memory becomes pain free
memory lane...memory lane...memory lane...memory lane...
a change of perspective looks at the same memory in later life...not through the eyes of a child but the knowledgeable mind of your adult self...memories are attached to emotions...how many times have you smiled to yourself sitting at the back of the bus...how many tears have fallen when you recollect a traumatic event...
I think very differently to the way I was first taught right from wrong as a child...a three hundred and sixty degree turn around...the way I live my life today is alien to how I was raised...
memories back in the day I filed away under...having a good time...were in fact misplaced according to what I believed happiness to mean...a night of drunken disorderly...or a drug fuelled weekend was categorized as carefree...
the same memories today although they are still in their original form...they are reclassified according to how I now see reality...now I know the reality of my true existence...the way I live my life today puts these memories to shame...
memory lane...memory lane...memory lane...memory lane...
I look at most of my past life as being in a dream state...foolish ignorance in a way...the memories I saved were never happy times not one...just a cover up of all that remained hidden and what I had no former knowledge of...now I am all grown up...I will never look at my life the same way again...
even though my social peers would say...I have no life because I don't go to the pub every night...
my reply would now be...take a good look at your own life and tell me my dear what have you achieved...
childhood memories mature with the heart...having found a guidance that fits my heart like a glove...I have turned my life into a living proof...a witness against my own soul...
memory lane...memory lane...memory lane...memory lane...
the restrictions and limitations that have been put in place to protect my heart and soul are to be adhered to...if in this life I want to achieve peace of mind...It's compulsory to know what's right and wrong...making my actions undeniable...I'm now a Teetotaler
there are no grey areas in between the two...leaving me with only one choice...do the right thing...otherwise I know what the consequences will be...my future will suffer...forget about anyone else
if I fail to obey the guidelines of how I should be living my life...the devil will indeed take advantage of my good nature knocking my equilibrium side ways...a barn dance is not my cup of tea..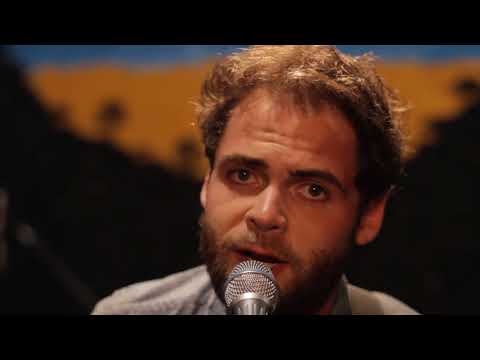 you see my invisible other I have to abide by my oath regardless of how another human being wants me to behave or indeed how they decide to live their own live...I cannot please another soul going against what I truly believe to be wrong...if I do...I put my own soul into question...
if it's not compliant with the criterion set by my Creator I cannot aid and abet the devil...whoever wanders from the straight path...regardless whether or not they know the consequence...I myself cannot go along with their deception...all I can do is advise otherwise...Grow up before you die
Do I have the right to refuse the devil's company if all I see and hear are lies...broken promises and no respect for trust...the whispers of the devil can only tempt the soul who is looking to go wrong...the devil my dear strives with contempt...
memory lane...memory lane...memory lane...memory lane...
if a kiss on the cheek isn't enough to understand...the next level up is a knife in the back...what are the chances of having your flesh eaten clean off the bone...probable my invisible other...fortunate for myself...
The devil's have eaten their last supper...back biting is hot gossip for starters...followed by the main course...a hearty choke with three veg and a couch potato...for dessert having your cake eaten in front of you...with a cherry on top or not...the choice is always yours...
love for me personally has proved to be the most agonizing desire to purify...although I have chosen a different path than most...I still held onto the notion of love like that of a memory...my heart ached every time I was in the company of those who were careless about my own feelings...until I understood my love was worthless spent on the undeserving
whether it be mother or father...sister...daughter or brother...son or grandmother...aunts and uncles...along with any other soul that failed to respect my heart the same way I loved them...imperfections and all...
memory lane...memory lane...memory lane...memory lane...
but my love my invisible other...was not unconditionally theirs...I love The Lord Of The Worlds more...My greatest Love...making the love I held onto...and the Love I received from creation...small in comparison
If any soul goes against the teachings of The All Wise with the intent of dragging one's soul down to the level of the devil...I have a right to distance myself from the temptation of committing a felony...self destruction sounds a lot like the devils idea of a good time...
I'm unable to stop another soul from living the life they want to live...its none of my business to interfere with anyones right to choose...if I don't want to be a part of that world...surely I can say no thank you...have a nice life...the reality is my dear...without peace in your life...you will have no heaven in this world or the next...imagine that
let's say you loved a person with all your heart...a child...a lover...a spouse..you chose...if they were involved in an act that was inhumane would you turn a blind eye and love them anyway...
a common practice in today's world...in the hereafter your loyalty towards transgression will become your own confession...everything in this life has a limitation...including freedom of speech...who wants to listen to an untruth...my intelligence feels insulted every time I hear a lie...in todays world Lying has become a profession
memory lane...memory lane...memory lane...memory lane...
when the boundaries of trust...respect and loyalty are crossed...eventually the bond's of love are broken beyond repair...the amount of pain suffered by the heart...can be forgiven by all means...but the love lost can never be found...or replaced...it just dies...no longer exists
Love don't live here anymore...my last memory made nearly a week ago...felt like reality had hit home...my chest was ripped open and cleansed from all the memories where my heart once housed the devil...the only memory left as far as Judas is concerned...the look I saw when I looked the devil in the eye...My freedom...I was already gone...
to Love or to be loved...is it possible to love and be loved at the same time...opposites usually attract what's missing in one's life...some souls thrive on negative energy...longing deepens the dark corridor of want...attention seeking evil more than anything...
taking the noose from around my own neck...placing it into the hand of the shaytan...go and hang yourself...but know this my dear...I won't be around to watch you swing from the tree tops...
It's not my place to fight another soul's demons...my duty is to advise...whatever you do keep the lid on your enemy
to be continued
memory lane...memory lane...memory lane...memory lane...
Related articles