White Noise - The Shining - Moon Child
Hello my invisible other...I'm going to cross over the rainbow for one last expedition before the final chapter...plunging into the subconscious world of reality keeping a conscious reclamation in mind...lay the child within to rest...put the ghosts to bed...rescue my shadow from the land of the spiritually dead...taking possession of both dream worlds...White Noise - The Shining - Moon Child
 Our last encounter ended when the devil made me cry out loud...tears of helplessness burned deep within my soul...producing a fury that was to be expected subconsciously...the beginning of a nightmare about to become a dream came true...
I was around the age of seven when the haunting began...a change of abode took the comfort out of feeling at home...the change in weather would forecast the atmosphere in the air...a slight shudder and grey skies to be expected through out
plenty of black snow and white light static...flickering in the back ground of white noise with the volume turned all the way down to zero...relaxation came with silence...any disturbance from the outside world or otherwise became history...
white noise...white noise...white noise...white noise...white noise
unheard of switches off planet earth until further notice...conscious but in sleep mode as far as my subconscious self goes...giving my soul the space to roam free after dark...where else would a curious spirit go..
searching for answers to uncover the wonder of...if...why...how...with or without a clue about my shadows whereabouts...good question...I would need to go much deeper my invisible other...if the truth be known
life was what it was...not exactly home sweet home but still...the tension brewing between my elders would come and go...I wasn't the only one who wasn't ready to settle down...who knew I knew any difference...nobody my invisible other...I kept myself to myself...paying close attention to every one else's drama
white noise...white noise...white noise...white noise...white noise
being tuned in or out of reality didn't change my focus through out their marriage...the move seemed to distance itself from a new start...restless for adventure...when you feel old before you're time...
instability rocks the boat...merrily...merrier not so merry...life is but a dream...my own dreams where playing...played and replayed...consciously and otherwise...night then day...my nightmare scenario needed to be readdressed...my preoccupied day dreams needed to be put to bed...
the question I asked myself thinking out loud...How...How can I gain access into my subconscious...enter the dream realm played out right before my eyes...participate...infiltrate a part of myself I was yet to discover...that's all I needed to understand...for the time being...my invisible other...
until my heart was back on track and feeling content...my soul couldn't rest...making finding the answer to my dream enquiry it's life's mission...gatecrash without being seen
seeking knowledge of the things I knew not...the know how...was right there all along...staring me in the face the whole time...I just needed to see the obvious...every time I looked in the mirror...I overlooked myself
I knew the answer had nothing to do with vanity my dear...I had murder in mind...I wanted the space invaders that entered my dreams dead and buried by sun rise...
white noise...white noise...white noise...white noise...white noise
the thought of the outcome if it came true... I would take control of my nightmare to my way of thinking...what looked pleasing to the eye was taking comfort in hind sight...seeing the shadow hunters dead already my imaginary friend...or soon to be if I had it my way...dream over
my conscience was crystal clear...my hearts sincerity shone like a diamond...I was dead serious about taking possession of my shadow and rule my dreams...frighten the devil half to death...then eat his heart out...before breakfast...
if you think I'm the boy who cried wolf...you would be sadly mistaken my imaginary friend...a little advice from my future self...I didn't lose the plot...I made plans...funeral plans that spared my own death...
my hearts curiosity needed to know if all possibilities were a probable outcome or was it the other way around...death was always taken into consideration as a last resort but always the first thought...
keeping the back of my mind off the subject matter at hand...I had other things to think about other than school...friends...bike riding and so forth...I had a life you understand...as far as everyone else with whom I shared my company with was concerned...
white noise...white noise...white noise...white noise...white noise
I didn't have a care in the world as far as their own dream world stretched...everything was hunky dory...little did they know...they didn't have a clue what I kept hidden on the inside...I had a mind of my own...my hearts problems were hardly ever spoken about to the outside world...
I was the only one consciously awake of the fact...I trusted no one...connection with my family was missing open expression...very rarely encouraged...I don't wonder why any more...the answer is easy...without a purpose in life...the soul fails to exist
consciousness passes you by...unaware of one's own inner feelings pretence plays tricks on the mind...fooling one's heart into believing everything's a bed roses...when underneath all the cover up...
the bed of nails start to penetrate the soul...child's play looking to make sense of the present without real facts...when something's missing but you go on living without feeling whole...
I would often wonder about the cemetery dwellers next door...not everybody had a grave yard three quarters full of dead corpses for neighbours...actually some of the living dead belonged to my ancestry...
amongst the land owners of the passed over...a few relatives of mine held claim to a 6ft hole in the ground...signed and engraved with my surname...long time residents no longer of this world...laying in wake to shake...rattle and roll...funny enough here we are...talking about reality...when the relevant has just dawned on me...
My future self happens to know a living relative of mine back then who's now dead... taking up residency inside his reserved future abode...
can you remember at all my dear...the last time we met...I said as a child I was unaware about how long it would take for the waste land between my house and the closest grave stone to live side by side with one another...the answer is about nine years...
white noise...white noise...white noise...white noise...white noise 
my grandfathers grave wasn't that far from what would've been my garden fence...dead opposite...give or take a few feet...I didn't attend the funeral procession as far as the grave yard went...although I made an appearance at the church service...I was unwelcome...unwanted...shunned and disowned...
I never said a word untoward...unlike everyone else present...my heart was hugging my soul as I sobbed out loud uncontrollably...family name was more important if the truth be told...I didn't care...I loved each and every one of my family members...without a shadow of a doubt...
the man himself had played the part of his own down fall...a game of charades...I guess not...it was thanks to my grandfathers connections...we were fortunate enough to be next in line at the top of the housing exchange list...a wink in the right direction...landed us with our new home and all...
it was all about who you knew...nothing about what you know...I heard it on the grape vine...not exactly straight from the horses mouth but close enough...enough small talk about the granddaddy belated...
I'll wait until the grand re-opening of his tomb...20 years on...the second time around I made sure I was present...I wouldn't have missed it for the world my invisible other...as of now its of no importance...getting back to where I was...ah yes!...the hospitality of my ancestry...a host amongst blood brothers
I never took the time to go and visit their tombstones...I spent little time with strangers I never knew...the only thing we had in common was DNA...a blood line of fallen angels who'd lost their will to remain pure at heart...soul's unable to make it out of this life alive are dead long before the death rattle declared the devils rule over in this world
the devil who once laid claim to their decomposed remains...would stay by the side of each and every darken soul until they crossed over worlds...after the death bed send off was complete...a successful mission meant the souls of the spiritually dead would leave this world stripped of the title human being...
unrecognisable souls about to meet their long lost shadow for the first time...the hell fire family members club would share the company of one another in the dead zone beyond the grave until judgement day...
white noise...white noise...white noise...white noise...white noise 
 The guardian assigned to keep all hosts related to its blood line in full submission...reports back to its master chief after every funeral...the bringer of good news the evil doer is over the moon...another one bites the dust...the devils work is never done...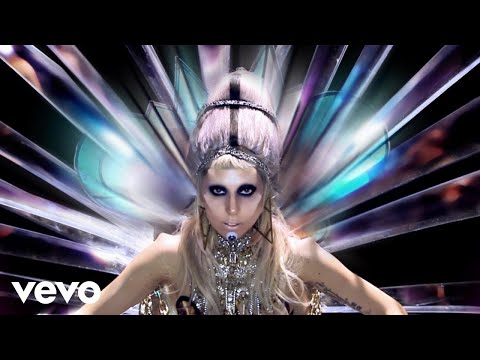 The further away from reality the soul becomes the less power the heart will have to resist against the bondage of wanton desires...enslaving the shadows right of passage...procreation will plant the seeds of their fathers genealogy throughout planet earth...raising their offspring to nurture the same path they chose...freedumb
to see reality the heart throughout its life time needs to remain in a birth like state...sin free...a clear conscience and purity of heart...otherwise the purpose of one's soul becomes foggy...
the further away from the truth the soul is prepared to roam or indeed be led astray...smoke and mirrors replaces clarity...just like a magic trick the heart and mind becomes divided...cutting its soul in two
Much like a gardener the gate keepers job is to make sure all recruited shadows under his command...remains hidden under the wings of the innocent...care takers that will enter the subconscious mind of their chosen victims...
nipping any thoughts of rebellion in the bud...from a tender age the child's mind will be swayed to conform...demons will then reign over the offspring of the lost generations...undetected through multiple personalties under the cover of an upfront ego...all shadows are treated by the devil like one of his own...
the soul's who've sold their hearts for the love of this world...are already spiritually dead...an empty vessel with plenty of head space to house wonders looking for a home...deep sleepers who are used as tools to keep their family members in check...under the control of the emotionally detached...believing to be showing love...
white noise...white noise...white noise...white noise...white noise 
all future generations born into this asininity of oblivion...will indeed inherit their families generational spirits to guide the dark side of one's soul...led to follow in the foot steps of their blood lines misadventure...many a lost traveller is none the wiser...I was no different my invisible other...why would I be...
the totem pole appointed to befriend my shadow would take effect once I came of age...when the deliverance came a calling...
the sublunary introduction to my shadows biological infrastructure would be made known subliminally through rem sleep intervals...bypassing consciousness...
a transitional phrase that weans and shapes the shadow to follow what's on its mind...keeping the conscious self in the dark...who would of thought that mickey mouse was really gay...it would've took a master mind to work that one out...
an innocent child would never know...the same way Adam and Eve fell for the conspiracy of the devil...unaware of the existence of evil...let alone sexual deviancy...innocence has a blind side...Ignorance
willie wonker or wee willie winkie...gave me the shivers...
Minnie mouse on the other hand...shared her name with my private parts...the word vagina was unheard of as a child...fanny was another nickname I understood to have the same meaning...little did I know Donald duck rhymed with f*** for no apparent reason
my private life changed drastically in high school...adopting the same name given to big boys who cried like a little baby...the reality was my dear...I didn't need to grow a pair...
the code of ancient protocol was in place to programme and groom the subconscious mind set toward being led into temptation...in other words...failure
the system at work today has taken over 2000 years to perfect...by remaining underground and out of sight the devil has succeeded in going undetected lost inside a 52" TV...baby sitting the futures next consumers to keep the material world alive...further education is in place to remove any signs of consciousness a child may have...by winning over their hearts and minds
artificial intelligence being the only education available everywhere you look...whatever you're doing...making the present world senseless...installed with evil intent during day light hours to reinforce complete obedience toward all head masters and handlers
fully in charge of all main streaming institutions...school...media...law...health...making sure every innocent soul runs like clock work...completing their education with the promise of a good job...at the end of the day
a back up system that is made fool proof...whose to blame when the world ends up self medicating...
addicted to a daily dose of mind bending reality blocking suppressants...soap operas provide all the depression you need for a prescription drug that will help you sleep walk through life...wash them down with a glass of wine you think you've deserved at the end of each day...becoming the only reality as far as family values are concerned
Settle into a normal routine built around the TV and what's coming on...stay under the radar and know your place...conform and be labelled a upstanding civilian...live in the confinements of what's acceptably sane...sow the planted ideals of childhood...onto your own children
feed the fantasy of must haves and anything else the shadow believes its been deprived of...
by the age of adolescence the worlds your oyster...freedom to do as you please without limits..
without a thought about why you do what your doing...is a scary place to be..luring one's heart to taste the bitter sweet flavour of sin...resulting in innocence lost...
If the shadow succumbs and falls under the spell of this illusionary world...the soul will weaken until the heart can no longer see sense or understand reason...one's own desire becomes the souls most important past time...
hardening the heart until it kills any signs of life belonging to oneself...the real world ceases to exist...handing down all will power over to the devils ruling elite...
losing the seat of one's intelligence is a fate worse than death...the shadow/soul becomes a prisoner for its role of self betrayal...losing all sight of one's stolen identity
changeling's can wear the disguise of a human clone like a second skin...once the soul is taken out of the picture...the subconscious mind keeps the unconscious heart blind..
the heart who gives up the good fight will remain comatose until the angel of death makes an appearance...wakey wakey your time in this world is over
fortunately I found the answer to my dreams...I'd discovered away to defeat my enemies...entering my dreams became a reality come true...I was a lucid dreamer all along...
trust me my invisible other the shape shifters terrorising my life...were frighten to death....my soul took the job of hunter into my own hands...taking possession of my mirror image restoring my shadows true identity...after all my invisible other...you can't kill a shadow with an axe...to be continued
Related articles