Magna Carta - Agent Orange - WW€
Hello my invisible other...my recuperation period is complete...my heart has regained its stance once more...ball in hand willing to serve my all...while I wait for the game of life to take shape...my time spent in reflection lacks haste...patience is not a time waster...one whom enjoys the mortal self more than one's own soul will become invisible overtime...until the loss of identity strips the personality of what? My imaginary friend...Magna Carta - Agent Orange - WW€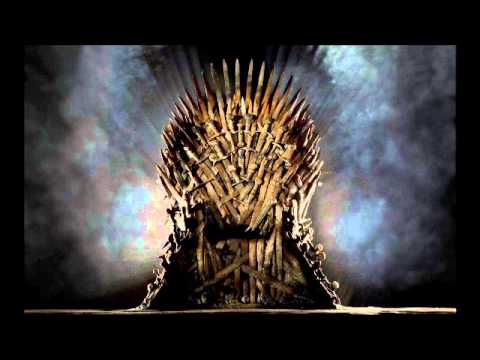 What has man got to lose? I tend to believe the duality of man can be seen from a far more so than under one's own nose...a stiff upper lip can restrain the tongue from loosely wagging in public gatherings...
the lack of a silver spoon birth or a plum in one's throat can only mean you are no more than a commonality...a commodity...folks born and bred to serve the crown...a lower standard version of hierarchy morality...
agent orange...agent orange...agent orange...agent orange
blindly followed by the masses believing to be less deserving...less of a person...rule and order is reprimanded and overthrown...rule and divide is celebrated throughout the democratic states world wide...
The commandments of God are made a mockery of...rebuked for being an equal opportunity for mankind to stand side by side...
rich and poor are to be distinguished from one another in the sight of God by righteous deeds and yet the world has been divided by the size of a man's bank balance...false pride a close second...Ignorance is rewarded...a commiseration prize
common law becomes standard practice...wiping out religious discrimination from the world map forever more...unless in today's world you're a true follower of God's law...Submitting one's will to God has become a form of treason where the pharaoh's of the world are concerned...
religious fanatics?  ...hell bent on standing by their politically immoral teachings...
a portrayal of the media is one of blood lust...leading the minds and opinions of men and women elsewhere...away from the truth of the matter
agent orange...agent orange...agent orange...agent orange
the need to incite fear into the hearts of the innocent or should I rephrase...ignorance becomes paramount beyond belief...trivial matters can be overlooked...forgotten about...so long as the illusion of homeland security is not focused on one's own nest egg...
the right to live in sin is now legal binding...full liberation for bread winners and home makers...gender equality for all...women should be made to work...pay half the mortgage and offload the man's responsibilities of raising an illegitimate family...
not to worry if fate takes a turn for the worst and the head of the table dies first...the state will inherit the life you both shared illegal or otherwise...fear not my dear...there are bigger laws in the world that are filthy...unstoppable...extreme bigotry
violence and hatred...killing and injustice sounds a lot like democracy gone wrong...any life that's wasted and thrown to the dogs...regarded less of a human being because their faith has been hijacked by men who hide behind fascism..
words become weapons...trigger switches...fear mongering...arms supplied by western civilizations to kill and destroy peace before it breaks bad
agent orange...agent orange...agent orange...agent orange
dressed to impress the minds of minions...feasting on the souls...blood sucking the billions...dehumanizing and degrading the souls of fellow human beings...not in orange county my dear oh no!!...the wrong suit I'm afraid...KKK wears white
no soul alive would risk the promise of paradise for a mere price...the soul is priceless...no amount of worldly treasure...power...land...status...wealth...can entice a heart to commit an act of self betrayal...murdering or torturing someone else's soul results in the death of your own...in this life and the next
the souls who commit barbaric acts of transgression...oppression...murder...torture and all...are totally worthless in the world to come...the wayward souls are far far away from the kingdom of heaven...
knocking on hells door if they but knew their religion...every true believers nightmare of all terrors would be the thought of going to the lowest pits of hell forever more...
an eternity...a deterrent that fears the chastisement of The Master Of The Day Of Judgment so much so...their own soul will be placed under strict observation by one's own heart...keeping your eyes on the devil
placing any whims and desires...personal defects...discrimination...racial or ethnic bullshit...emotional ties and personal opinions on hold...eradicating every seven deadly demon from the hearts equation...a peaceful existence is like...doing time...keeping your nose clean and your soul free from the stench of hypocrisy
 the thought of taking another souls life would be too much to bare...a burden no soul would or indeed want to undertake...if after all you believe you have the right to slay another human being...the big question would be...
agent orange...agent orange...agent orange...agent orange
What if you're wrong...you can't give life back to the dead...don't be mistaken...once death retrieves your soul...there is no going back...your reward will be no more than you deserve...keeping the devil company...justice will be served sooner or later...I personally leave all matters of retribution in the hands of God...The Plan of all Planners knows best!
after all we are indeed imperfect by birth...lacking in knowledge and piety...raised to follow the rest of society we strive so hard to please...become a part of...there are so many gods and beliefs in the world today...how do you know what you believe to be true is in fact so......
if you denounce and condemn the devil...you are looked upon as a threat to world peace...Truth has become an enemy to all societies secret or otherwise...to every soul who hold the devil mastermind...placing their own ego in high esteem...the kettle calling the pot black...I wonder if the definition of terrorism is fully understood my invisible other
boiling over into extremism...demands to be met by the houses of parliament...
busy bees working to fulfill their duties...pledging their loyalties further a field than the servants they swear to abide by...selling their soul to Queen and country...God save the Queen – God save America...
condemning the souls of a subjected people to preserve...uphold...die for another's ego or indeed risk your all for the dust beneath your feet...many a dictator has walked upon...taking claim to worship and idolize this world for the sake of capital gain...Money is the root to all evil...
agent orange...agent orange...agent orange...agent orange
giving up the rights of every soul to rule their own world according to The Almighty's version of events...instead lowering one's soul and bowing down to a human being that wears a crown of jewels or thorns...what makes the difference...
no human being is worthy of worship...when man himself became the image of God...the ten commandments turned to dust...the covenant was broken...the anti Christ is still to come...in the meantime the devil depicts a graven image to represent himself
stripping the soul of equality...dividing the heart and mind of one's own self...raising the head of another human being above your own makes the soul inferior...
becoming the kind of being whose entitlement is to live their life without the luxury of the high life in the Hereafter...
thrones are blood related...those who sit upon the mighty chair are to believed to be pure by birth...who spun this tale of lies and fabrication...I fail to wonder...the reality is my imaginary friend every soul will be judge according to purity of heart...God consciousness...in this life the royal treatment begins at home...
is it too far fetched for the common man to achieve peace of mind...unless by a freak of nature someone wants to rape and pillage the loop holes in the legal system...avoid paying taxes...cheat...beg...borrow and steal...
then maybe, just maybe you can join the billionaires club...sign on the dotted line...a death warrant that lays claim to the soul who sold not only itself but the bones of its mortal shell...
agent orange...agent orange...agent orange...agent orange
laid to waste under a clause that promises for a billion years stretch to uphold and protect...if of course the devil lives that long...who knows when the last day will come...everything has an appointed time...placing their own heads on the line if they forfeit the oath they swore allegiance too...
turning all the capitals in every province into a city of sin...debauchery...a place where its occupants are ready to serve...fight and kill the innocent to keep their own addictions alive...casino royale for the pilgrims of the seven hells...America's new president 2015
a menu of bad taste to quench their thirst and stir their appetites...greedy for bloodshed and anarchy...
The cries of war and catastrophe lingers in the stagnant USA air space...world war III should be the world's biggest threat...mightiest fear
a fear that seems to lay idle in the hearts of the western civilizations of today...all the war heroes of yesterday have died a thousand deaths...the survivors of world war II are all but dying out...a memory so many have yet to relive
how many souls are left to tell the stories of the carnage they suffered...leaving behind nothing more than a paper poppy to commemorate their loyalty to crown and country...
How many wars today are being waged under a foreign policy that commits an act of terrorism daily...
agent orange...agent orange...agent orange...agent orange
killing another human being turning the soils of faraway lands into blood soak villains...blood money falls from the sky to eliminate reprisal...breaking the very soul who fights for their right to be human...families wiped out with one fatal blow...there's nothing magical about this mushroom
children stripped of their skin running through the streets to escape their own pain...have you forgot about the future generations still being born deformed and disfigured...innocent victims who can't see a brighter future...thanks to agent orange abolishing civil liberties
what about the Palestinians...are they born just to suffer at the hands of Holocaust survivors...
is it all an illusion...a cover up of the truth...the aftermath of Capitalism...the beginning of world war III...shut up and do as I say...otherwise I will read you your rights...a rebirth of totalitarianism
You have the right to remain silent...whatever you do say will held against you in a court of law...
turn a blind eye to what's happening outside your own backyard and you will be free to go about your daily business comfortably numb...
what I would love you to understand my invisible other...for how long...how long before the collapse of an era ...surely we are all witnesses regardless of our opinions...
agent orange...agent orange...agent orange...agent orange
who cares about all those religious freaks massacred so long as my family and I are enjoying life...you can't ban the beliefs of God from another man's heart...I protest...what little faith ye ave...Jihad is a battle against one's inner demons...take control of one's ego...soften the heart...humble the soul...savage or civilized...
is this how humanity behaves...are all the future generations of today so desensitized the price of another's soul is worthless in comparison to their own...what if eventually the tables are turned and the European union bites off more than it can chew...is it a plane...is it a bird...no it's Vladimir Putin...a staunch hero of mine...
I truly respect a man with patience...if it wasn't for Russia the holocaust would be in full swing throughout European countries
Muslims in the west would be annihilated by the hands of the civilized world...under Zionist control...puppets of a new world order...gripped by the balls
held hostage by the horrors that took place in gas chambers not so long ago...millions of Jews were slaughtered at the hands of Hitler supporters...long before Briton or America joined the crusade...fighting for a three state solution...
brokering a deal to give the Zionists a land to call their own...the promise to feed the monster and watch it grow into a beast has been fulfilled...the oppressed becoming the oppressor...is that possible? the suffered making another soul suffer...really?...if so why go against the religious teachings of orthodox Jews completely...Moses said?
mass destruction of world peace is underway today...if our comfortable living suits us just fine...our silence against injustice will one day make us weep forever more...
if you fail in this life to feel the pain of another human being...you will suffer the same fate...a taste of war to know what it feels like...God forbid...
first hand experience humbles the hearts of men...Russia on the other hand has every right to defend itself...those who fight on the wrong side of right...will fail no end
the wicked never sleep...unless of course my dear they're tucked up in a bunker safe and sound under the streets of London...
agent orange...agent orange...agent orange...agent orange
waiting for the ballistic down pour to wipe out a nation that once claimed to be great...the UK will mirror Ukraine...arming the enemy of Russia will prove to be a disaster if Putin stands his ground and refuse to bow down...
demonising the innocent has become an art form...where would we all be if God favored the hierarchy...living in peace? ...fallen angels raise the devil's head above humanity...placing royalty and riches before their own freedom...of speech...of mind...of peace
a sacrifice of God's will so the devil can divide and rule...landing the world in hot water...the soul's of mankind worth no more than a ball to be played with by a gambler taking his chances on a roulette wheel...win or lose the outcome of which will affect the spirits of the player not the establishment at which it is played...
the devil knows an ill gotten gain weighs heavy on the soul...higher or lower in rank according to how much money you have stashed in the bank...the higher the property ladder you climb...the fresher the air you breathe...
raising one's head above cloud nine...residing in lofty palaces...primitive and uneducated in all but good manners...Don't forget your P's and Q's...uncouth would be my accusation if I branded the devil...
Treasure the soul of another like you would your own life...there are no winners were war is concerned...only the loss of life remains...
 as far as I'm concerned my invisible other...Patience and restraint...toleration and unification is needed more now than ever...hold tight to the rope of Allah
1400 years ago The prophet Mohammad told a prophecy to his followers in faith...about a future event that's not far from becoming a living reality today...maybe some other time we will take a closer look at the future to come...to be continued
agent orange...agent orange...agent orange...agent orange
Related articles