Quantum Physics - Twilight Zone
Hey my imaginary friend...buckle up space cadet we are about to enter my insane mind...welcome to the twilight zone...where things don't seem as they really are...only to realise its the real world after all...a little night vision is needed to see the truth hidden behind what lies...Quantum Physics - Twilight Zone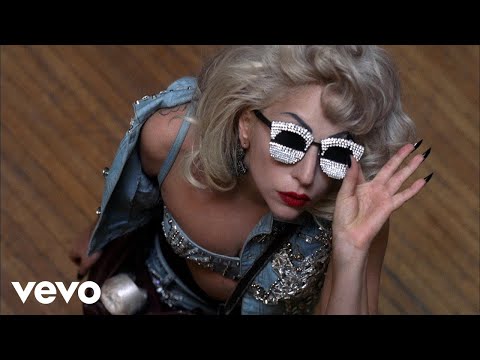 do you believe in fate...that the rest of your life is already planned out for you...that destiny is a future event waiting for you to be present...that everything that has already taken place was meant to happen...
or does life just pass you by without question...for no reason...things don't just magically appear without a purpose as to why they happen...the future is not ours to see...but if you take a look closely at yesterday you come to realise the life you chose has shaped the person you are today...
when I look back at the person I was...I wish I could go back in time and reassure myself everything will work out fine...sitting here now...I would love my future self to come and give me glad tidings of what's to come to put my mind at ease...
to tell me the decisions I'm making are heading in the right direction to put my mind at peace...
I'm sitting here today thinking about my future self...so if the time comes and my future self looks back at where I am...it will know I was thinking what I will be thinking in the here and now...the decisions I'm making is so my future self will be at peace...and if the time comes and I make it into the future...I will know someone was thinking about me...who...me...myself and I my friend...
maybe not at that time but once upon a time...the fact of the matter is all I have to go on is a non existent reality as to how I got here...by understanding the life I lived it makes everything that occurred worth living...
quantum physics...quantum physics...quantum physics...quantum physics
it's a comfort to know I'm there now...that whatever happened at that time it never went unnoticed...although the person I was no longer exists...the heart beating in my chest is an acknowledgement of the fact that I still do...exist I mean...throughout this journey my heart has carried every little feeling that corresponds between the non existent and the living...
each memory has a direct link to my emotions bringing the non existent into the future where I am at present...another time and place I'm here thinking about myself back then...feeling the emotion in the present day...at that time I felt alone in a world that didn't make sense...
little did I know one day I would be understood...by the most important person in my life...by a person who would make all the difference...the only person in the world who truly matters...
all my life I gave myself no importance until I finally found what I was looking for...my own soul...I never thought I would come back and relive my life side by side with my own self...take myself hand in hand and lead myself to the present where we are now...
a lost soul who was once so far away from the truth every choice...every action was wrong because at that time I wasn't aware of what was right...I had no control over my life...apart from the choices I made...right or wrong...
quantum physics...quantum physics...quantum physics...quantum physics
what if the choices on offer were wrong either way...whatever way I turned was a loss in the making...no fault of mine because I didn't know that at that time it was wrong in the first place...I had been taught right from wrong by teachers who had misled me...
in reality the only option on offer was wronging myself...the only choice I had was a lesser evil...one that would never benefit me...going round and around in a never ending cycle of doing what I believed to be the right thing...
without ever achieving any means of peace...eventually after getting nowhere I chose the other direction the greater evil...with hope of finding my way out of a vicious circle...
to find the light at the end of the tunnel you have to go into the darkness...you have to leave behind all that you're been fed...go in search of your own food otherwise you will starve to death...I had no knowledge of my own soul per se...or in fact any knowledge of my own
Leaving my heart with a black hole that seemed lonesome...distant...a tunnel of the unknown that swallowed fear making my apparent fears seem liveable...compared to a black nothingness that in reality may well contain a far greater fear...
dread keeps you at bay...because of this thought holding you back...you haven't the nerve to enter into your own mind....through your heart and up the stairway until you come to a door...opportunist always knock...curiosity I guess...why did curiosity kill the cat...maybe the cat put its nose where it was not wanted...
if you are expected you are welcomed in...if you spy through the keyhole you are trespassing resulting in sudden death...I wonder how many times the cat had been curious before it died...the only way curiosity could of killed the cat is if the one who killed the cat was expecting him...
otherwise the cat would get away with murder...once the cat is no longer curious it uses its new found information and holds it against you...
unless you have your eye already spying on the cat before he sneaked a peep...if the cats curiosity got the better of him...your eye behind the keyhole would be waiting for him...the light at the end of the tunnel works both ways...as soon as the cat sets his eye in focus...peek a Boo...
the sight of your eye will scare him to death...boom all nine lives rolled over and died...because he never expected the unexpected
quantum physics...quantum physics...quantum physics...quantum physics
right before your very eyes...before you can look the devil in the eye...you have to know who your enemy is...otherwise your fighting a war blindfolded...you are your own worst enemy...each and every one of us...the security of a prison cell keeps you inside
if I didn't know myself any better the light at the end of the tunnel would be blocked from view...a missed opportunity of a life time...I took this vast expanse of space as an escape root...
a helter skelter...on the outside everything looks dandy...on the inside you have a bare skeletal frame...drab almost scary how the sun is left out of the window...because there isn't any windows just an elevator...that takes you straight to hell...now you have a choice of a slippery slope...or a chance of hope...do you grab the bull by the horns...
or do you sell your soul to the devil who will waiver your fears...make you a promise that will make all your dreams a reality...who else would be waiting for you under the cover of darkness...a dream chaser's nightmare...for me I mean...the devil had nothing worth bartering my soul for...I had no dreams...I had the talent but I never desired to use them to reach above my means...
the only desire I had as a child was to be an adult responsible for my own life...to be independent from the life I was living...to venture out into the big wide world on my own...
so in reality I was thinking of a future about me it's just the goals I set for myself was missing reality so I never made any...I didn't know that my future depended upon me to do the right thing...and if I didn't my future self would pay the consequence
so the devil had little means in the way of dreams to trap me...to lure me into following the dream of becoming someone by using my talents to corrupt me...so the devil had he's work cut out...
quantum physics...quantum physics...quantum physics...quantum physics
all he had to go on was my fears...little did he know the fear of failing became a strength not a weakness...the only way to enjoy this ride is to keep your mind focused on hitting rock bottom...
if you don't get up quick enough another hell raiser following behind you will kick you in the back and cripple you...
the flesh is easily bruised...the ego always takes the hardest knock...there is no turning back once you take a quantum leap of faith into your own worst fears...if you can forgive yourself it makes the process a lot easier...forgiving yourself is one of the hardest acts in the world...all my life I begged for mercy pledging my soul in return I'll be good...right from my childhood yet I was missing sincerity...
I never pledge alliance with the devil my dear oh no...it was because of the devil I was in this hole...I found The Lord Of The Worlds seven years down the road...I was shown a way out of the darkness...when my heart realised it was on the right track a glimmer of hope shone in the pitch black...allowing me to see the bread crumbs that where laid out in front me...
I chose to eat whatever morsel I could get my hands on...I knew I would never go back down the road I came from...when I entered the abyss I was sixteen it took me just as many years to find myself give or take a few...the more I headed into the unknown the more I became familiar with who I am...as the light shone brighter I saw something that frighten this life out of me...
I had followed my instincts wandering aimlessly in the pitch black making vision almost a figure of my imagination...the fear of my own shadow creeping silently behind me kept my heart alive and my mind alert to the danger...the brighter the tunnel became I saw myself for the very first time...what I thought was my shadow it was me after all...I was the shadow clinging on to existence to begin with
I was in fact present in my own past I just didn't know it...I was being lead out of the darkness by my own soul who didn't like the look of the devil one bit...he didn't have an atoms weight of goodness in he's heart...whatsoever...it was darker than dark...chasing me out of the shadows...
my soul came into being removing the shadow that overcast my own heart...leaving my heart and mind without a shadow of a doubt...I was being guided...making the last few years an eye opener that filled my heart with hope of a brighter future...
when you seek forgiveness in return you make yourself a promise...never to make the same mistake twice...entering through the dragons mouth willingly with the hope of landing back on your feet...dusting yourself off before someone knocks you down to their level...knowing in your heart of hearts your doing what's right...
the only problem is when you look to the future the life you are now living may have changed for the better...but the world you have come to know hasn't changed one iota...
that's why Lady gaga chose falsehood keeping herself in the dark...because the truth my friend is no fame monster...reality is no more famous than she is...in the real world she is no more than the devils dirty work
quantum physics...quantum physics...quantum physics...quantum physics
so long as I'm alive it will be like living in hell...making my future plans one that is working towards getting the hell out of here...
only death will commiserate my soul keeping my eye on a future world...beyond planet earth...are you ready to experience my life in the twilight zone...to be continued
quantum physics...quantum physics...quantum physics...quantum physics
Related articles